JCDA Seeks Marketing Services 0708
June 22, 2022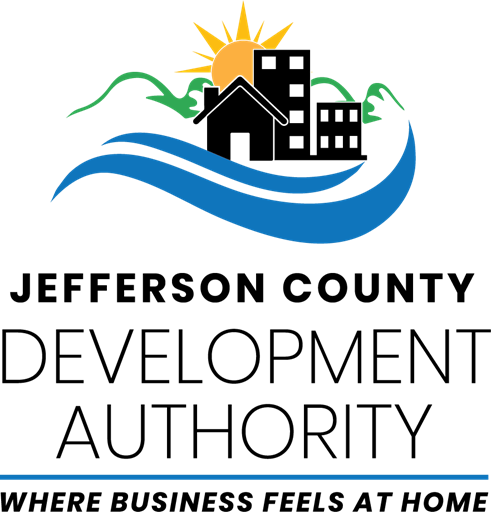 REQUEST FOR PROPOSAL AND QUALIFICATIONS
Marketing and Social Media Services
Jefferson County Development Authority (JCDA)
June 22, 2022, Submissions must be confirmed received via email or in- person by noon EST on Friday, July 8th, 2022.
Solicitation: Request for proposal and qualifications for marketing and social media services for the JCDA.
Marketing and social media services shall include the following:
Assist the Executive Director and the Business Development and Marketing Committee in developing a marketing plan, executing marketing activities, and communication strategies. Ensures all marketing communications are coordinated, support the marketing plan objectives, and are an effective expenditure of resources.
Gathering, developing, and posting for media outlets including Facebook, Instagram, Twitter, LinkedIn, Facebook Ads, and others as necessary.
Maintains and updates the Authority's website using WordPress, to include creation and coordination of Blog announcements, maintenance of real estate listings, and other regular maintenance to ensure and optimized experience.
Setting and tracking of goals for effectiveness and reach of online marketing, campaigns, and return on investment (ROI).
Coordination and optimization of paid marketing campaigns, such as Google, AdWords, Facebook ads, etc. as needed.
Database creation for effective email, snail mail, etc. campaign deployment utilizing creative targeted advertising strategies such as lookalike audiences, geotagging, geofencing, etc.
Coordination of timely filming and editing for monthly production of multimedia materials for Development Authority projects, including drone footage, interviews, b-roll, photography, etc.
Marketing and social media services shall include monthly reports for review by the JCDA Board of Directors and staff. A representative
may be required to attend the monthly Board of Directors meeting, as well as occasional committee meetings.
Term of Contract: Contract will be for a one (1) year period beginning July 1, 2022 through June 30, 2023.
Qualifications: The following information shall be submitted with the proposal:
an outline of applicable marketing and social media experience
the name, professional qualifications, and specific, relevant experience of the individual (s) assigned to our website and social media accounts
the marketing and social media service providers' professional affiliations
the cost or fees associated with the required services
Awarding: Awards for marketing and social media services shall be made based on professional qualifications, performance, and cost. The cost is one criterion utilized; however, the award is NOT determined solely by cost.
Termination: The JCDA reserves the right, by written notice, to terminate, in whole or part, any such bid award when (1) necessary or convenient, due to legal, financial, or operational conditions within the JCDA or county or (2) because of failure of the successful bidder to fulfill contract obligations in regard to quality of work, timeliness of deliverables, or other conditions found to be unsatisfactory by the JCDA.
The Jefferson County Development Authority is an equal opportunity employer.
Physical Address:
Jefferson County Development Authority
1948 Wiltshire Road, Suite 4
Kearneysville, WV 25430
Phone: 304-728-3255
Website: https://jcda.net/