Interested in learning more about a federal workforce development initiative right here in Jefferson County? Join us on September 21st at 4:00 PM for the next installment of the Jefferson Innovators Series! Featuring Deputy Director Gwendolyn Gaither, this session will explain what Job Corps is, what programs they offer, and employment opportunities for Job Corps Graduates. Register online at https://bit.ly/HFJobCorps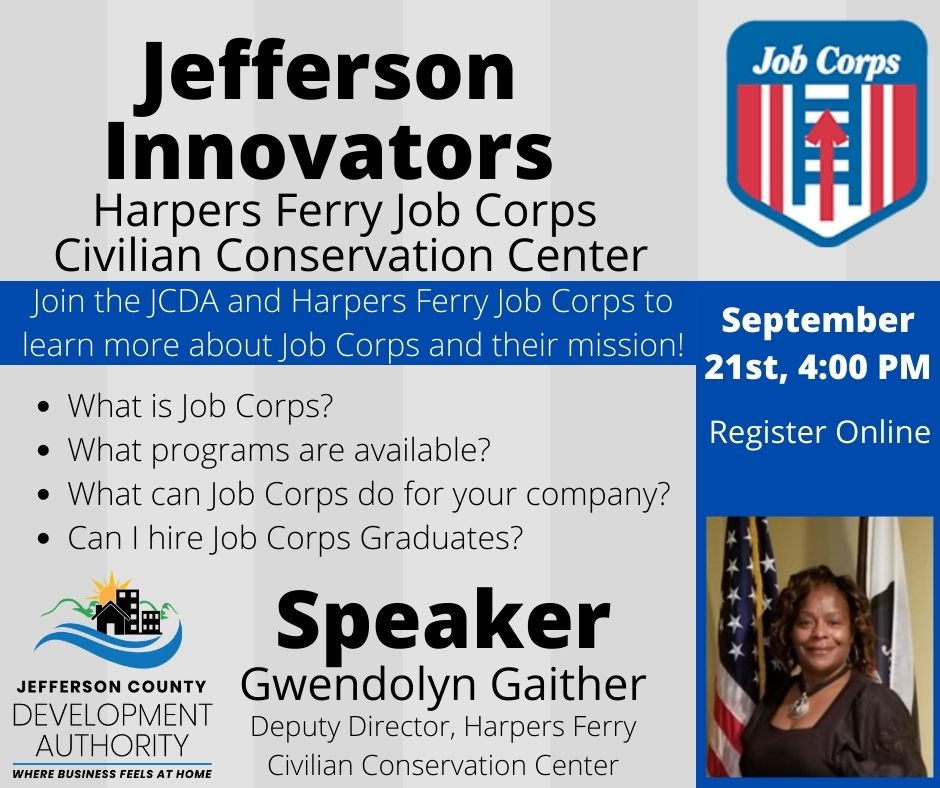 Harpers Ferry Job Corps
Do you own or are you intersted in owning a short-term rental in Jefferson County? Register below for the next FREE session in the Jefferson Innovators Series! Health Administrator Gino Sisco will go over the permitting processofr short term rentals, and the newly waived permitting fees for short term rental applicants. Be sure to join us on July 20th at 4:00 P.M.
Registration Link:
Short Term Rental Permitting
Intersted in contracting with State or Federal Government Agencies? Kelly Cortright, Procurement Counselor with the RCAC PTAC, explains how RCAC PTAC can assist in acquiring necessary credentials and the bidding process for securing government contracts.
RCAC PTAC
Do you own 5 or more acres of property? Check out this offering with the JCDA! Presented by The Conservation Fund, the third installment of the Jefferson Innovators series is titled landowner 101. On Tuesday April 26th at 6 PM, come learn about common landowner issues such as encroachment, easements, and more! This course is free, and participants will receive complimentary copies of their deeds, maps, and more. Register online at: https://bit.ly/WVLandowner101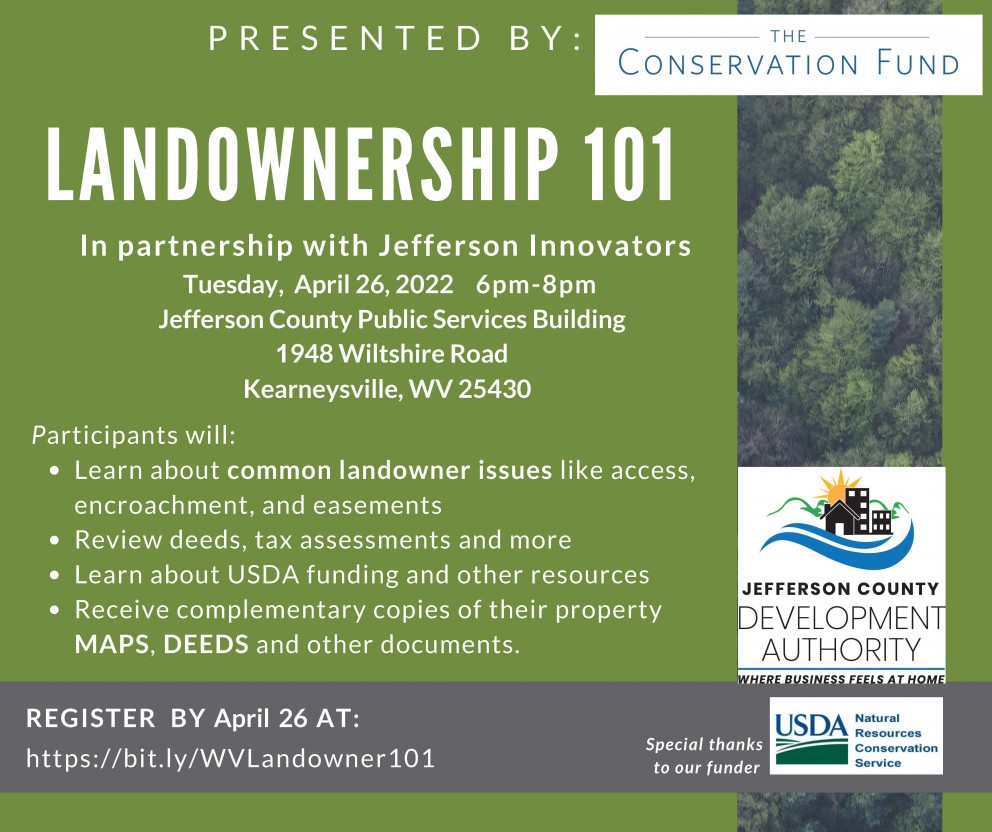 Landowner 101
Social Media marketing can be a daunting task, especially when you have to set aside time in your already busy schedule to manage your accounts. Hear From Bill Woodrum, Of WV BusinessLink, on how social media marketing can be made easy, and some best practices to keep up with your scial media.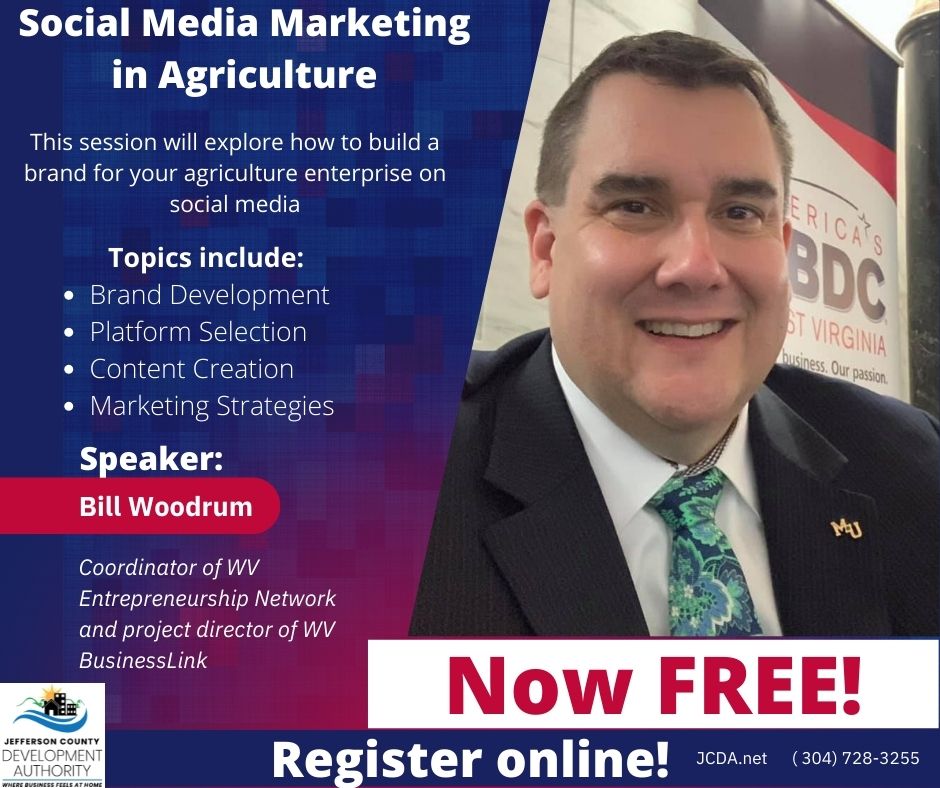 Social Media Marketing in Agriculture
In today's business climate, employee recruitment and retention are paramount to a sucessful organization. Hear from Joel Miltenberger, of Workforce WV Region 7, on some key strategies for recruitment and Workforce WV programs.
Workforce WV