JCDA's November Business Spotlight - Shenandoah Metal Fab.
December 20, 2022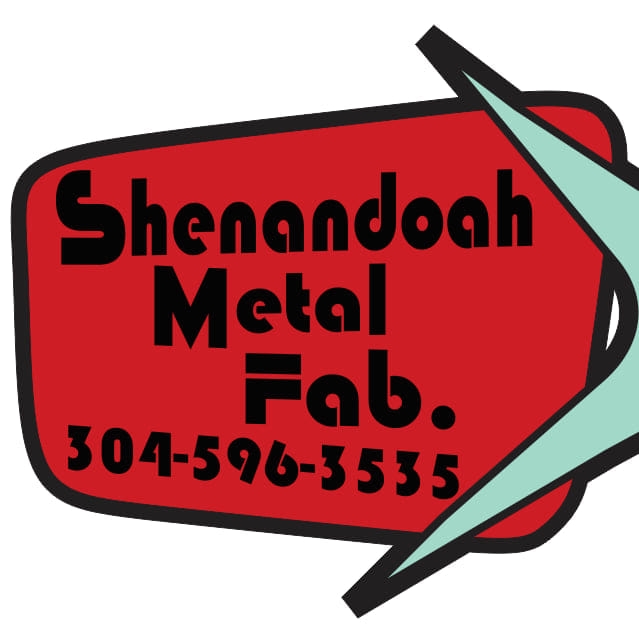 Shenandoah Metal Fab. owner, Aaron Raines, has been working with metal for almost twenty years. After traveling to trade shows and learning about new equipment and techniques, Aaron decided to start his own business. One of his main objectives was to create quality, custom products for the local and surrounding area. He creates his own schedule and can work any hours needed to keep up with supply and demand. Work ethic is a large part of Aaron's success, "You need to be ready to strive for your goals and work whenever needed," explains Aaron. "You never know when or where your next dollar will come."
Shenandoah Metal Fab. offers sandblasting, soda blasting, powder coating, welding fabrication and repair, and plasma cutting. Clients include your everyday shopper, other welding shops and big industry.
"Plasma cutting is our biggest business," notes Aaron. "The most used piece of equipment in my shop is the 5 x 10 high-definition CNC plasma table, it has the capability of cutting material ranging from 28 gauge to 1 ¼ inch." Aaron is a firm believer in doing your research and paying a little more to get a high-quality machine. In his shop you'll also find welders, grinders, and measuring devices along with many other tools of the trade.
Aaron has found his niche with customization. His line of metal décor encompasses a wide variety of items including Christmas ornaments and signs of all shapes and sizes, custom fire pits, wrought iron railings, and ornamental fences and gates. His CNC machine and software can produce intricate designs for almost anything you can think of. Customers come to Aaron with an idea, and he works with them to turn their vision into reality. This part of the business has really taken off due to the creativity and attention to detail that Shenandoah Metal Fab. provides.
Aaron uses part time help as needed and would enjoy teaching the trade to a Jefferson County student or resident. If you or someone you know is interested in learning about metal fabrication, contact Aaron at info@shenandoahmetalfab.com or stop by his showroom located at 53 Potomac Ave, Shenandoah Junction, WV.
To see photos of new creations and to keep up with news and events, visit the Shenandoah Metal Fab. website and social media pages. The JCDA wishes Shenandoah Metal Fab. many years of continued growth and success.
http://www.shenandoahmetalfab.com