JCDA's June Business Spotlight - Cocina Plantosaurus & ReVersaRose
June 30, 2022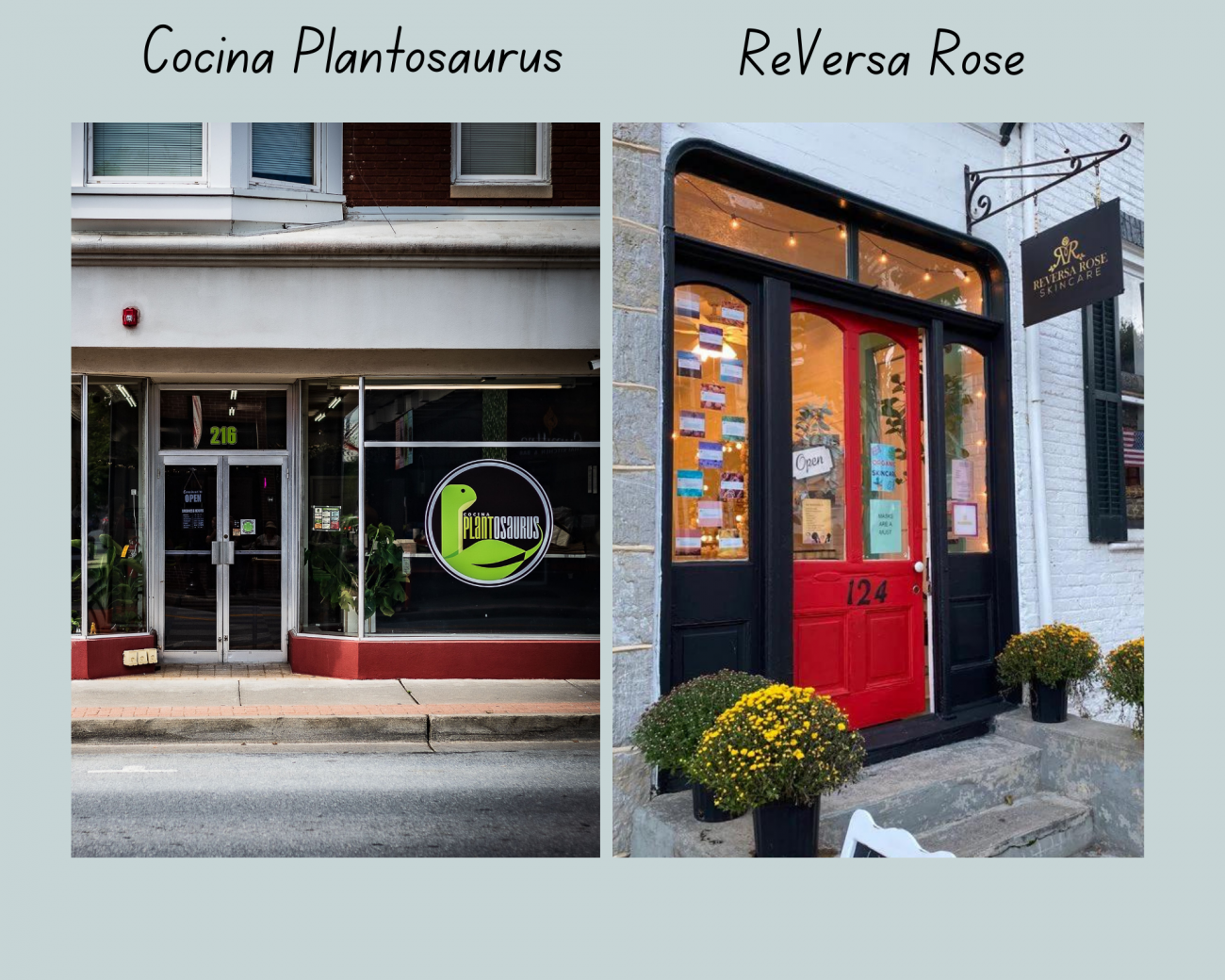 Plant-based popularity is growing in Jefferson County.
As plant-based popularity moves from trend to revolution status, more and more consumers are looking for ways to incorporate plant-based ingredients into their every day lives. Continued interest has led to many ways of approaching plant-based innovation, but health remains the biggest driver for the emphasis on plant-based products.
The JCDA's June Business Spotlight focuses on Cocina Plantosaurus and ReVersaRose, two different Jefferson County businesses, that have one key commonality: plant-based products. We are excited to tell their stories.
Cocina Plantosaurus is a 100% plant-based vegan restaurant located at 216 W. Washington Street in Charles Town, WV. Owners David Hassan and Lyam Soto were born and raised in Puerto Rico but moved to the U.S. looking for opportunities to grow professionally, both finding jobs in Charles Town.
In April 2018 the husband-and-wife team created a concept called Plantosaurus Meal Preps. "We would deliver weekly prepared meals to customers in Jefferson, Berkeley, and Frederick Counties. We did this with the hopes of opening a restaurant one day that would already have a following or base clientele" noted Lyam. "We noticed back then there was no vegan or Puerto Rican options in the Eastern Panhandle, so it was a perfect opportunity to bring our products to the area and see if there was any interest in the community."
After losing their corporate restaurant jobs in 2020, Lyam and David started making lunch on Wednesdays. People would message them their orders and meet them for pickup at various locations. "We stopped doing the meal preps and focused on fresh lunches every Wednesday for a whole year" Lyam explained. The same year Lyam and David served their food at a successful pop up hosted by Shepherdstown's Mecklenburg Inn. "When we sold out our food, this was definitely a good sign for us and gave us hope of finding a space where we could establish our business," said Lyam.
The next part of the journey started with a post on the Charles Town Now Facebook page. A post was made letting the public know there was restaurant space available and asked what the public would like to see. Many people showed their support by tagging Lyam and David. Although that space didn't work out, another opportunity became available within a couple of weeks. Melissa Glascock, owner of Needful Things remodeled the store's kitchen creating a restaurant space to rent and was looking for potential candidates to run it. The goal was to bring something new to downtown Charles Town. Melissa's vision was of a collaborative space, one side showcasing local vendors and their products with a connecting door to the restaurant side. The idea was to encourage customers to shop and eat while visiting the building. "It was the perfect opportunity and a win-win scenario for both of us," said Lyam. Fellow business owners Jason & Hope from Earth Based Café & Tyler Torlone from the Potomac Agency helped Lyam and David navigate the processes and procedures of opening the space.
Fast forward to the present. Cocina Plantosuarus is having great success serving food that is a mixture of Lyam and David's ancestors (Tainos, African & Spanish). "It's not spicy but it is very flavorful and although Puerto Rican food is concentrated on meats; we've figured out a way to bring a very similar experience in flavors and textures but only using plant-based ingredients" explained Lyam.
As the one-year anniversary of the restaurant approaches, Lyam is grateful for Kelley Farm Kitchen for paving the way for vegan restaurants in the county and notes "We want to extend our gratitude to the community, friends and followers that continue to support us during these unprecedented times, we love being here and we hope to stick around for a while."
ReVersaRose is a skin care shop specializing in handmade organic skincare products. Owner and entrepreneur, Marissa Morris, remembers purchasing a popular organic Rosehip Oil from a large chain store and noticed the ingredient label was not listed on the bottle. After going online to see the full ingredient list, she realized it wasn't the all organic oil she thought she was purchasing. This red flag moment was the catalyst for Marissa's decision to make her own Rosehip Oil. "I wanted to offer others what I wanted in a product" explained Marissa.
In November of 2019, ReVersaRose was created as an Etsy Page with the Rosehip Oil as the only product. Sales went well prompting Marissa to reach out to several businesses in Maryland, Virginia, North Carolina, and West Virginia who wanted to carry her Rosehip Oil and Rosehip Oil infused with CBD. These partnerships allowed her to open a storefront in August of 2020. Since then, her product line has grown to include cleansers, exfoliants, face masks and oils, toners, moisturizers and much more. A fan favorite is the Bakuchiol Oil, a plant-based alternative to retinol that focuses on healthy aging, skin texture, and blemishes such as cystic acne. "I believe that oils, herbs, fruits, and butters have comparable results to the skincare trending ingredients that are constantly promoted to us on Facebook, Instagram and TikTok" noted Marissa. "My products are organic, coming from the highest natural sources and quality, and are chemical-stabilizer and additive free."
ReVersaRose is perfectly located at 124 W German Street in Shepherdstown, WV. It is nestled among the other shops; all are different in their own way while still creating a cohesive main street atmosphere. "I enjoy main street Shepherdstown because I think it is a quaint, quirky little town that brings in many people who love it for the same reason. I love the businesses around me and love our support system," noted Marissa.
Presently an esthetician student, Marissa will graduate from the Salon Professional Academy this July 1st. Her studies have included the art of massage, anatomy of the face, waxing and lash extension application, brow tints and makeup. "Being in DC has been an awesome experience. It is incredibly diverse, and I have been able to work with so many clients from different backgrounds," said Marissa.
Future goals include opening a holistic facial studio focusing on the art of massage, manipulation of blood and lymph flow through lymphatic drainage and rejuvenation of natural collagen production. At this time, Marissa has one employee, her sister Karlyn, but can see herself expanding her business with a few more estheticians whose values align with ReVersaRose. Marissa explained, "I care about people and my business is a reflection of that. I am proud to offer our community safe, natural, hand-crafted skincare."
The JCDA is thrilled to know young, passionate entrepreneurs are bringing innovative businesses and fresh energy to our downtown communities. We wish Cocina Plantosaurus and ReVersaRose many years of continued success and growth. Please check out their websites and follow them on social media.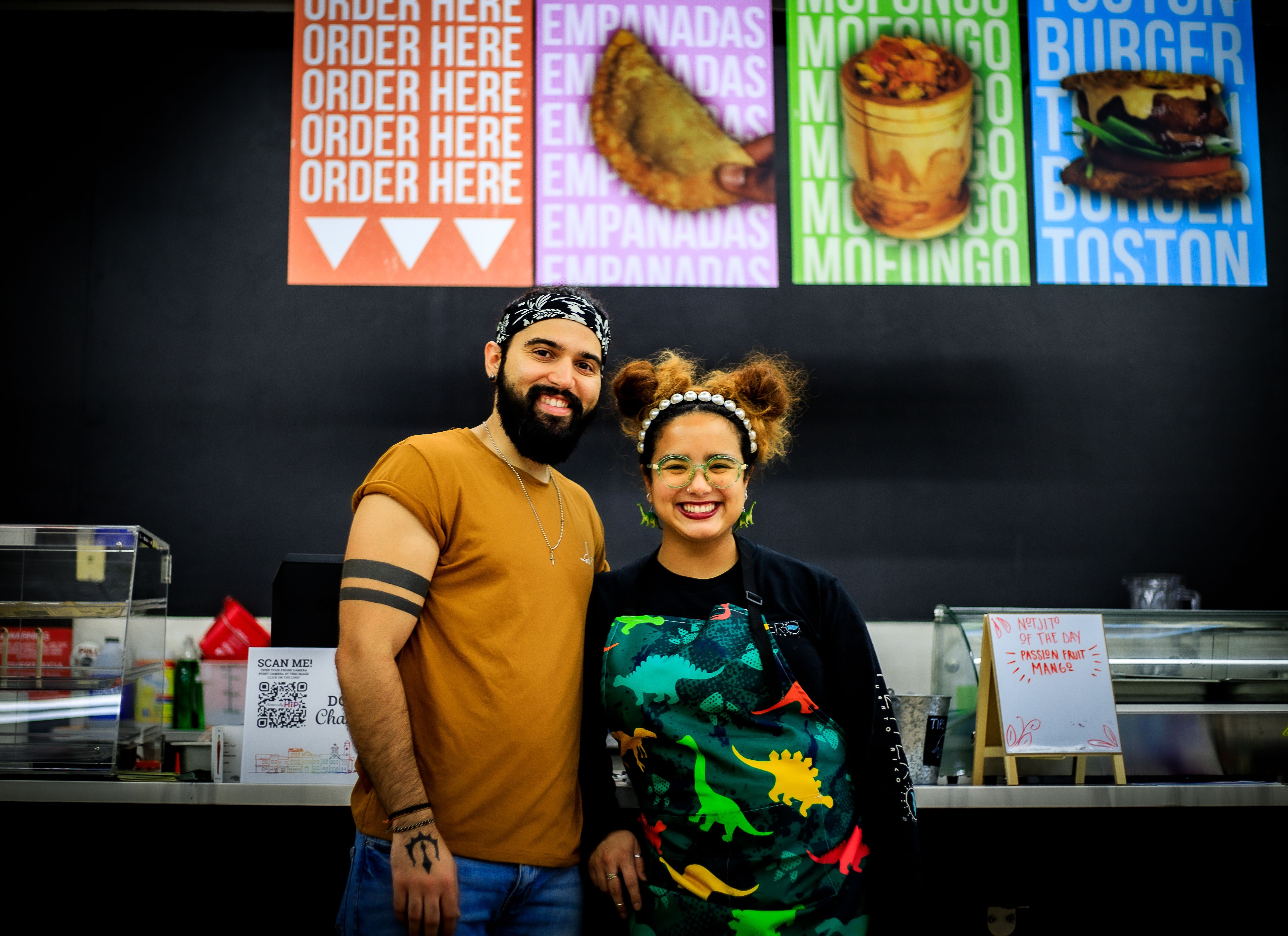 https://cocina-plantosaurus.square.site/
https://www.facebook.com/cocinaplantosaurus/
https://www.instagram.com/cocina_plantosaurus/
https://www.tiktok.com/@cocinaplantosaurus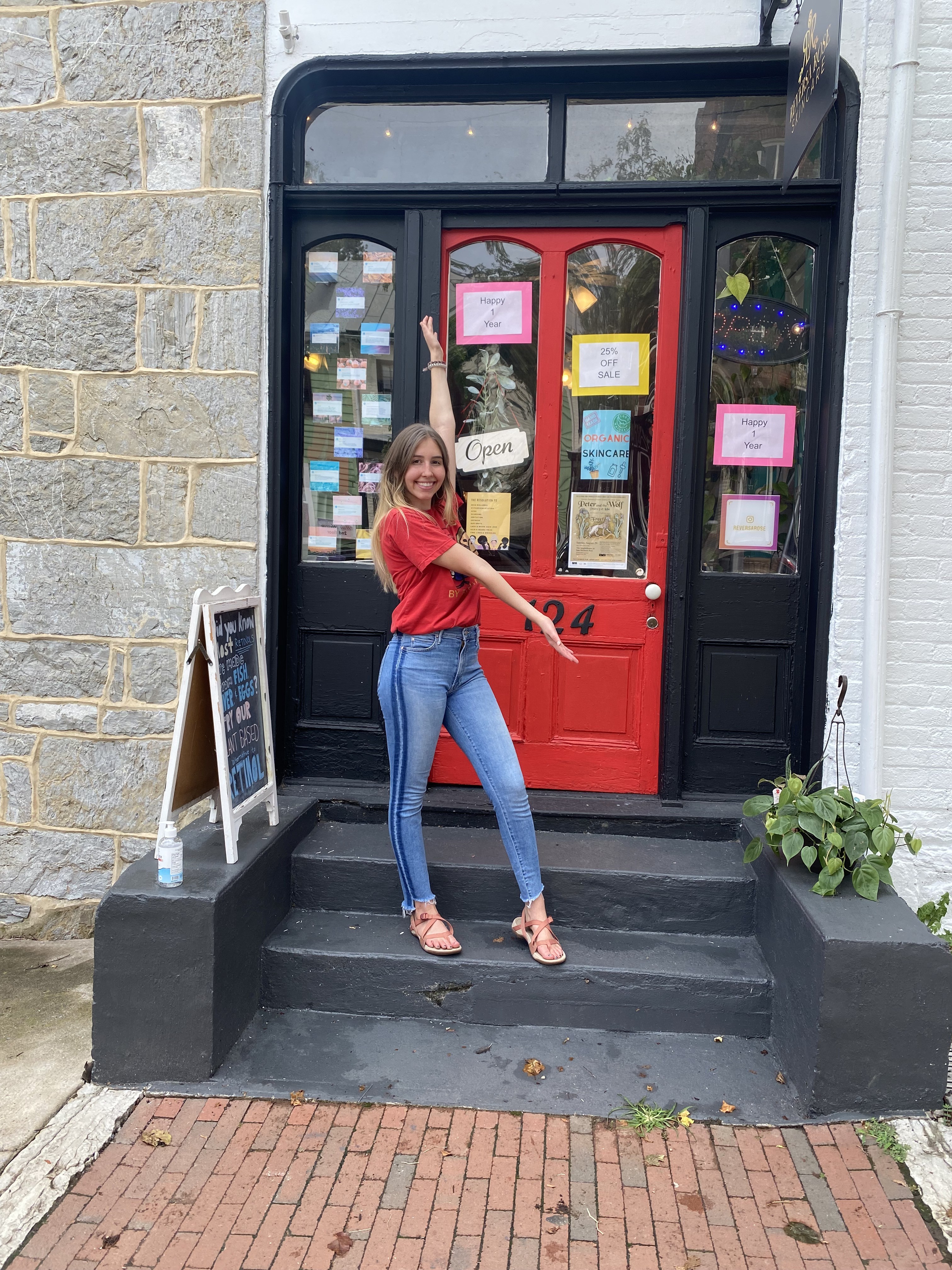 https://www.facebook.com/reversarose
https://www.instagram.com/ReVersaRose/
https://www.tiktok.com/@reversarose
https://twitter.com/ReVersaRose