JCDA's August Business Spotlight - The Caverns & Kylie's Confections
August 31, 2022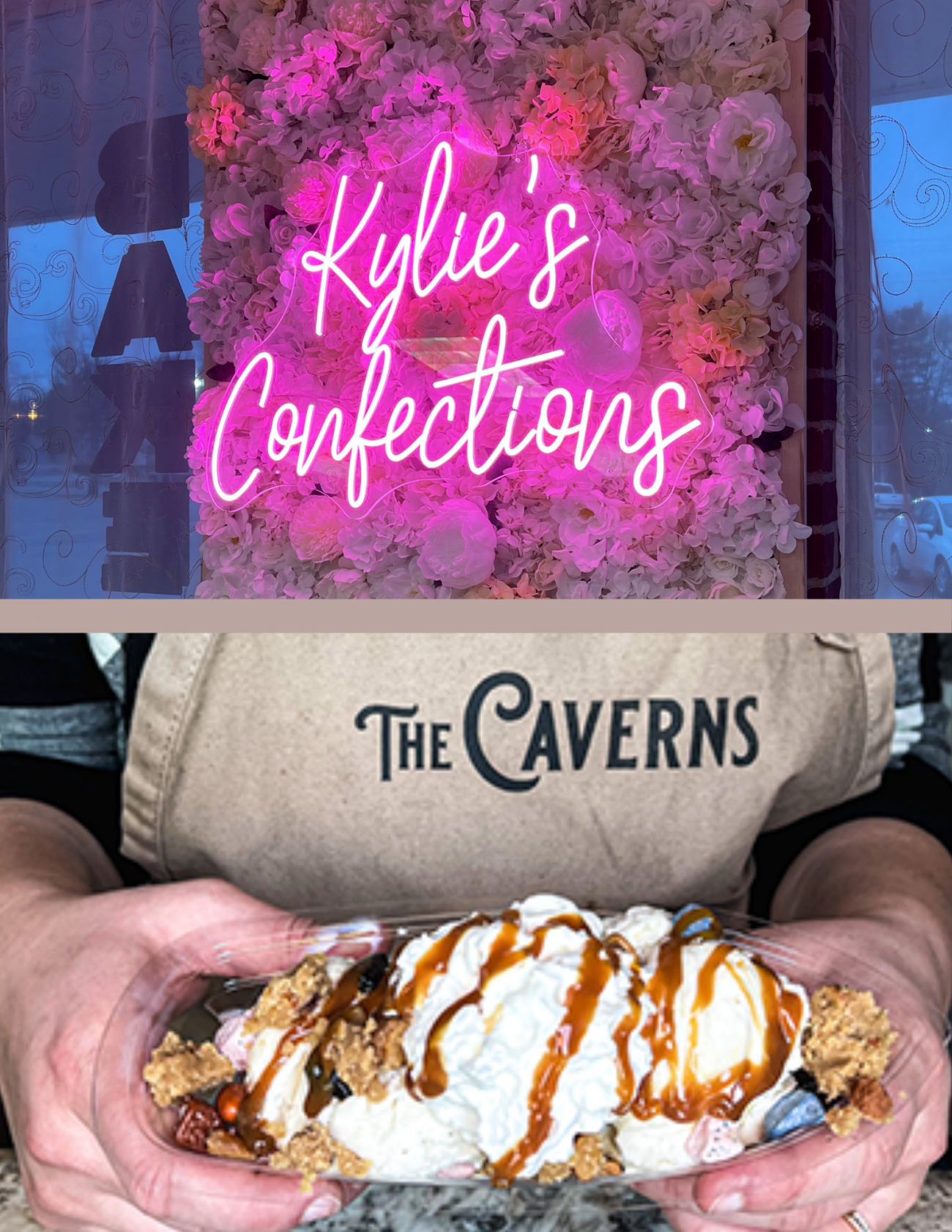 Charles Town has your sweet tooth covered. It is always exciting when new businesses turn up in your community and even sweeter when the products sold include ice cream and cupcakes. The JCDA is thrilled to spotlight two additions to Jefferson County's deli and bakery scene, The Caverns and Kylie's Confections.
The Caverns
Jennifer Whitten, owner of The Caverns, hails from Vermont and grew up around families and friends who operated a deli as well as a dairy farm. When she was old enough, Jennifer worked in the deli and developed a love for cooking and baking with wholesome ingredients.
Jennifer, her husband Jeff, and their eight children moved to Charles Town, WV in 2014. They immediately fell in love with the small-town environment and friendly people. The strong sense of community quickly reminded Jennifer and her husband of their childhood in Vermont, and they wanted the same for their children. One thing they noticed was a need for family friendly shops downtown. When a previous deli/ice cream parlor closed their doors, Jennifer and Jeff started planning. They already owned a building that housed their construction business and began restoring the bottom floor for their shop. Naming the new business "The Caverns" came right from the history of Charles Town. Their building located at 212 N. George Street sits atop of Lakeland Caverns, a 200-foot cave, discovered in 1906 that contains a stunning underground lake. How cool is that?
The Caverns is a mostly family operated business and is open Tuesday through Thursday 11:00 – 7:00, Friday and Saturday 11:00 – 8:00, and Sunday 1:00 – 8:00. Popular deli items include The Claar, a vegan tofu sandwich, the Jefferson, a sandwich piled high with roast beef and corned beef that features the signature Caverns sauce and the Mountaineer barbecue sandwich. The bread for the sandwiches is proudly sourced from local bakeries like Bolivar Bread Bakery and Great Harvest Bread Company. The Caverns menu reflects the taste and smells of the old Vermont deli where Jennifer grew up working. And of course, there is the ice cream. Fans love The Caverns sundae, "the maple syrup in the sundae and praline topping is a nod to my New England roots, explains Jennifer. Selling sixteen flavors of ice cream enables Jennifer the joy of seeing the sparkle in the eyes of the little ones as they eagerly await their cones. "If I can make someone's day by serving them good food, I go to sleep a little happier," says Jennifer.
Although indoor seating in the front of the building is a goal, the outdoor patio is a wonderful setting to enjoy a sandwich or sweet treat, and an ideal place to host an event. "My dream for our patio was to create an environment for families to sit and relax for dinner, drinks, ice cream and fellowship! A place for children to decorate the patio with chalk art, run in the grass and enjoy fresh air," notes Jennifer.
Jennifer admits that opening a small business is time consuming and hard work, but says it is also rewarding. "Who knew that different flavor ice creams freeze harder than others while some stay soft! And at the end of the day your hands ache like they used to after milking chores on the farm!"
Kylie's Confections
You are never too young to follow your entrepreneurial instincts and Kylie Miller is proof of that. At 20 years old, she is the owner/operator of Kylie's Confections located at 130 Augustine Avenue, unit 64 in Charles Town, WV. Surrounded by her family's delicious cooking her whole life, it didn't take long for her to develop an interest in cooking and baking herself. Baking spoke to her creative nature, so her mother signed her up for the Wilton Cake Decorating classes at Michaels. After learning the basic skills, she started working at a bakery in Berryville, VA where she learned to bake in large batches.
Kylie's Confections started in her mom's kitchen. "My senior year of high school is when Covid shut everything down for the first time in March. I only had 2 months of school left and a lot of free time on my hands, so I started baking and making new recipes for fun. I posted cupcakes for sale one day and they sold quickly, and it took off from there" explained Kylie. After two years of making custom cakes and filling cupcake orders, Kylie started to outgrow her home kitchen. Although nervous about opening a storefront, the perfect opportunity presented itself this year. After much thought and prayer, Kylie decided to go for it. When she moved into her new space, it was just Kylie and her mother. Now, she has the help of a small staff, and her mother is still with her every step of the way.
Kylie appreciates the importance of an encouraging and collaborative business community. Tee Dawgs BBQ in Charles Town has been selling her cupcakes for over a year now. "They have helped me out, supported and promoted me since the beginning," notes Kylie. She also has fun occasionally providing cupcake pairings to go with new flavor drops at Devil's Due Distillery. "I am also thankful to the community for supporting me and for my repeat customers and my regulars. This business has become more than I could have ever imagined, and I am grateful for all the support."
Future plans for Kylie's Confections include adding new menu items, growing the team, and creating a place for customers to come and treat themselves. While cupcakes are always a big hit, a new fan favorite is the fruit sugar cookie which began as a special request from a customer that didn't like cake. Kylie designed a sugar cookie cake with a butter cream frosting and pieces of fruit on top. She turned this recipe into regular sized cookies, which have now become one of her signature items. Kylie has also introduced her mom's chicken salad and pepperoni rolls to the menu and notes "everyone is loving those."
Kylie is currently a junior at Shepherd University studying Business Administration and knows her degree will help provide the skills she needs to run her business, but she also believes there is nothing like learning from experience. Although sometimes it is hard to juggle a business, social life, and college she is happy with her decision to start her business. Kylie advises other entrepreneurs to "have confidence in yourself and your product, you will always have good and bad days in business, but all of the hard work will pay off."
The Jefferson County Development Authority is committed to supporting the sustainability, growth, and expansion of new and existing businesses in Jefferson County. The JCDA thanks The Caverns and Kylie's Confections for opening their businesses here. To learn more, check out their websites and follow them on social media.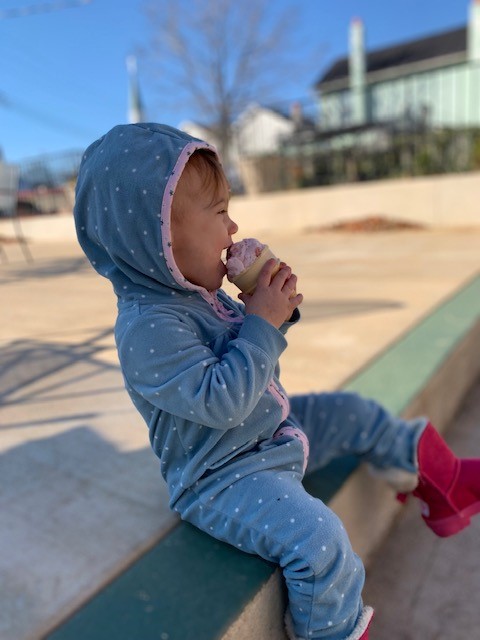 https://www.facebook.com/thecavernsicecreamshop/
https://www.instagram.com/caverns_ice_cream/?hl=en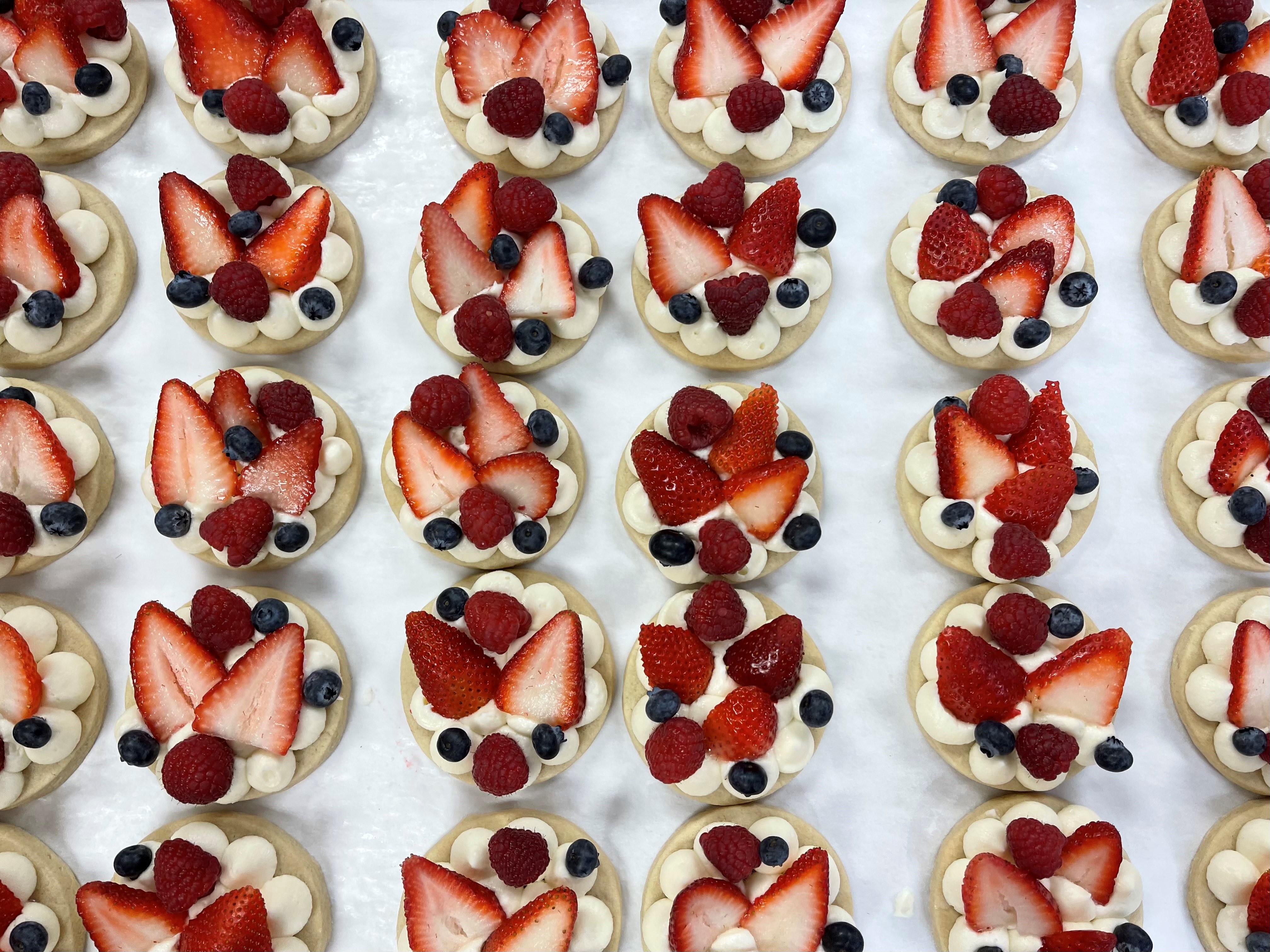 http://www.kyliesconfections.com
https://www.facebook.com/KyliesConfections/
https://instagram.com/kylies__confections?r=nametag