Jefferson County Selects Comcast as GigReady Broadband Implementation Partner
January 20, 2023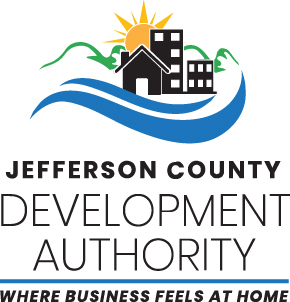 FOR IMMEDIATE RELEASE:
January 19, 2023
CONTACT:
Dennis Jarvis II, Executive Director
Jefferson County Development Authority
304.728.3255
Jefferson County Selects Comcast as GigReady Broadband Implementation Partner
The County and Comcast will Jointly Submit a Proposal for Funding from the West Virginia Broadband Investment Plan
Kearneysville, W.Va. – The Jefferson County Development Authority (JCDA) is pleased to announce the selection of Comcast Cable Communications, LLC as its partner for the Jefferson County GigReady Broadband Implementation initiative.
The West Virginia GigReady Program aims to increase the availability of broadband services available to residents of the state. As a subset of the West Virginia Broadband Investment Plan (WVBIP), GigReady encourages the collaborative partnerships necessary for successful broadband implementation and development. Through this program, local governments and organizations are able to allocate funds through the American Rescue Plan Act (ARPA) or other local funding to a broadband development initiative in collaboration with the West Virginia Department of Economic Development, the West Virginia Broadband Enhancement Council, and the State Broadband Office.
"Creating an expanded broadband access map, as well as an affordable Internet connection allows for the county to prosper and the quality of life to increase," says Jefferson County Commission President Steve Stolipher. "Residents can take advantage of online educational and skill-building opportunities, remote-work options, as well as utilize tele-health services."
In response to Jefferson County's GigReady Broadband Implementation Request for Proposals, Comcast proposed the following:
to deploy a fiber network that offers qualifying broadband service of at least 1 Gbps download speeds to over 2,100 homes and businesses in the County;
to complete the project within 24 months of an executed grant agreement;
to seek in conjunction with the County, a close to $18 million grant under the GigReady Program to supplement Comcast's capital investment of approximately $6 million and the County's investment of $500,000.
In parts of Jefferson County, Comcast already offers residential customers Xfinity's full suite of Internet products, including supersonic WiFi technology from powerful gateways, xFi Advanced Security, Xfinity Mobile, and the ultimate entertainment with Flex, a free 4K platform for Internet-only customers that seamlessly delivers streaming content. For local businesses, Comcast Business offers a suite of connectivity, communications, networking, cybersecurity, wireless and managed solutions to help organizations of different sizes prepare for what's next. Powered by the nation's largest Gig-speed broadband network and backed by 24/7 customer support, Comcast Business is the nation's largest cable provider to small and mid-size businesses and one of the leading service providers to the Enterprise market. Comcast Business has been consistently recognized by industry analysts and associations as a leader and innovator, and one of the fastest growing providers of Ethernet services.
"We're thrilled to be selected by Jefferson County to partner on a broadband expansion proposal for the state's GigReady Incentive Program," said Misty Allen, Vice President of Government and Regulatory Affairs for Comcast's Beltway Region. "We look forward to the opportunity of connecting even more unserved West Virginians to our smart, fast, and reliable network so they can participate fully in the digital economy."
The Jefferson County initiative towards broadband expansion also factors in broadband affordability. With the increased broadband connectivity, programs to offset high costs will be utilized as necessary. The Affordable Connectivity Program (ACP) is a Federal Communications Commission (FCC) benefit program assisting households to afford the broadband network needed for work, school, healthcare, and more by providing feasible internet access quotes. The benefit provides up to $30 a month toward internet service for eligible households and up to $75 a month for households on qualifying Tribal lands. Eligible households can also receive a one-time discount of up to $100 towards the purchase of a laptop, desktop computer, or tablet from participating providers.
Comcast has supported ACP since it launched and continues its efforts to help people take advantage of the program. Comcast customers who qualify can apply ACP credits to any tier of Xfinity Internet including Internet Essentials or Xfinity Mobile.
Through Project UP, Comcast's $1 billion commitment to advance digital equity and help build a future of unlimited possibilities, the company is partnering with its network of thousands of non-profit organizations in communities across the country to increase awareness of, and participation in ACP, while also addressing broadband adoption issues like the lack of digital skills.
Sean Feigo, JCDA Board President shares, "When I came onto the board in 2016, one of the goals was to increase access to broadband for Jefferson County. I value the vision of the state and the county to create a program ensuring access for residents in Jefferson County, and I am eager to see the development of this project in partnership with Comcast."