Welcome to the JCDA's July Spotlight - Social Connection Marketing
July 28, 2022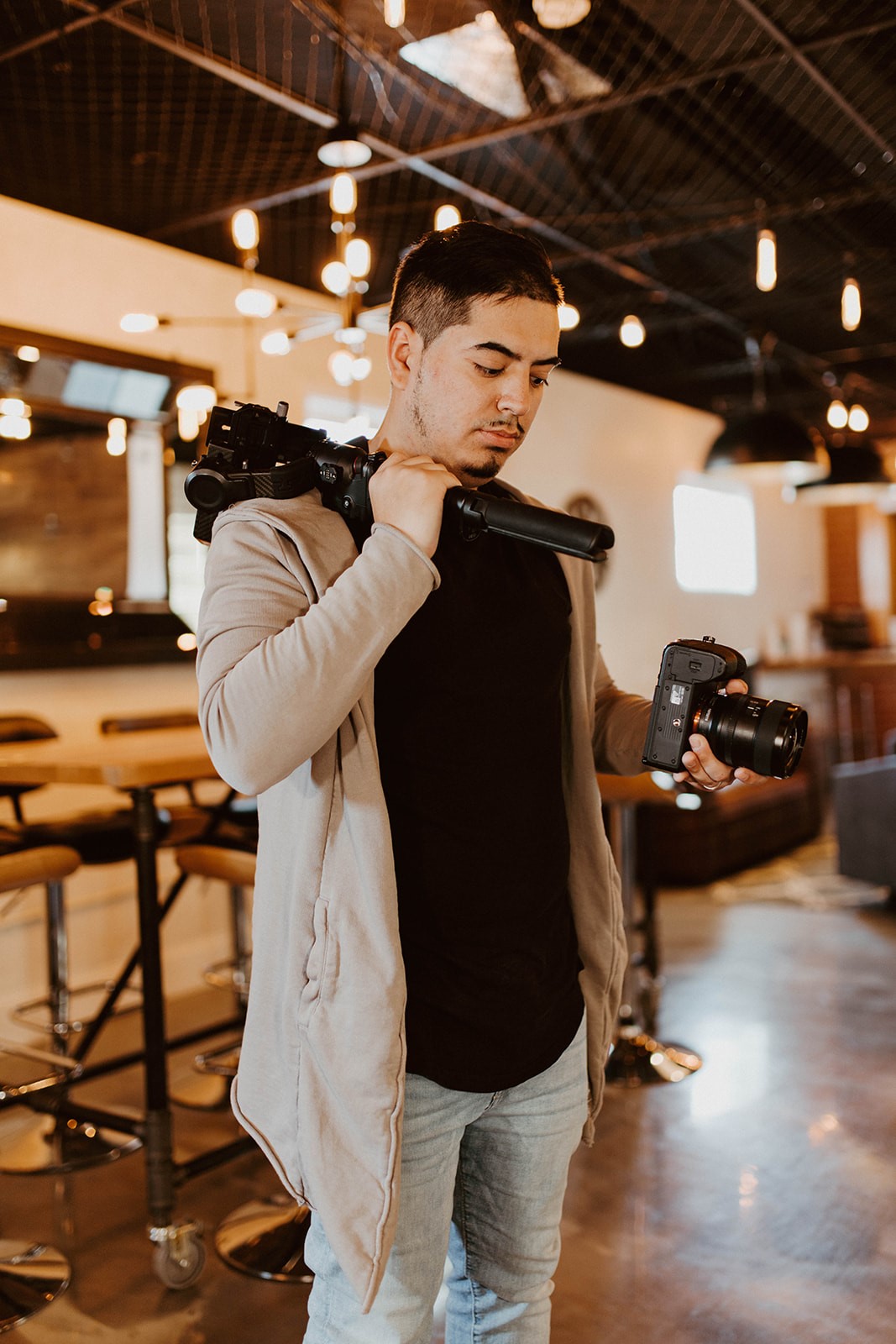 Welcome to the JCDA's July Spotlight – Social Connection Marketing
Moises Mendoza is a WVU graduate with a degree in Social Media Marketing. "When I first started my studies, social media was not taken seriously as a career path. But digital marketing and social media quickly exploded to a must have position in any company" notes Moises.
After college Moises lived in Ashburn, Virginia where he provided marketing for startups and cybersecurity companies. He and his wife moved back to Jefferson County in 2018 and noticed there was a need for a digital marketing company in the area. The young couple talked it over and decided Moises should take the plunge and start his own business. Social Connection Marketing was formed with the main goal of providing all in one digital marketing services under one roof.
Social Connection Marketing is a small business that is dedicated to helping other small businesses succeed. Their sole focus is digital marketing and videography, and they excel at helping businesses with brand awareness, high quality video creation, increasing traffic to social media accounts, website design and just introduced app design. Their core mission is to give small businesses corporate quality marketing at a quarter of the cost. Moises is passionate about introducing new techniques and technology to his clients marketing. "I love technology, Virtual Reality, AR, etc., and am always the first to buy a new gadget and see how we can apply it to our clients to improve their marketing" explains Moises.
In addition to digital marketing, Social Connection Marketing offers wedding videography, high-definition videos, raw footage, full feature films and much more. Always staying on top of cutting-edge technology, Moises purchased newly released virtual reality lenses for his cameras and plans to test full 360-degree wedding day videos and hopes to add that to his services soon. Although the technical expertise of a videographer is crucial, capturing the emotion of a couple's wedding day is truly what it's all about. "I am always touched and humbled when couples tell me they've been viewing our videos and waiting until they could book us for their wedding" says Moises.
"It's always surprising to me how our corporate clients will refer us to weddings and vice versa" says Moises. This year, he won a $6,000 grant to purchase tools to use towards his business, and recently rebranded to separate the wedding and corporate services he offers. With both sides of his business flourishing, Moises and his staff stay busy. He currently has three employees, a content writer, a videographer, and a back-end marketer he met through the Blue Ridge Community College internship program. The company is still growing and offers employment opportunities for people who are hungry to learn and enjoy wearing multiple hats.
When asked what advice he would give entrepreneurs, Moises encourages utilizing YouTube University, learning at your own pace, setting realistic goals, and always going above and beyond for your clients. He also suggests reaching out to others in your industry or local businesses in the area and ask for help. "We have helped other local marketing companies and frequently collaborate with them. Community is more important than competition" says Moises.
Future goals include being known as the one stop shop for local businesses in need of digital marketing services. Growing the wedding side of the business is also a priority with hopes of owning his own venue one day. Until then, Moises continues to be innovative by working with a partner to purchase a mobile camper and converting it into a rustic mobile bar for weddings and events.
Moises also makes it a priority to help nonprofit initiatives with their marketing needs. "Giving back is at the core of my company" explains Moises. For a full list of the services offered, check out the Social Connection Marketing website and follow them on Facebook, Instagram, and YouTube. You can also learn more from Moises as he leads the Marketing and Social Media session of the Small Biz Series, Ask an Expert, presented weekly by the JRTI Company Lab starting August 3, 2022.
The JCDA wishes Moises and his crew continued success and looks forward to the future growth of Social Connection Marketing.
https://www.scmarketingwv.com/
https://www.facebook.com/socialconnectionvideography
https://www.instagram.com/scweddingfilms/
https://www.youtube.com/channel/UCcLX_aUs_qzMMif2p_CCBhA
https://www.youtube.com/channel/UCN7CxuCFf9qyu4AB0A3vkYA